Enter for your chance to Win one of 5 cases of Fitch and Leedes Tonic valued at $30.00 each.
Prize pool $150.00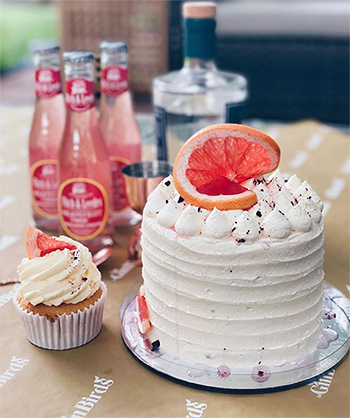 Gin and Tonic Cake for Gin Lovers
Australians love their Gin and are keen for all things Gin related with these G & T drizzled Cupcakes being no exception.


The Gin Birds partnered with a Sydney Artisan Baker to create a limited release Gin and Tonic Cake's.
Exclusively baked and created for The Gin Birds by a Sydney Artisan Baker infused with Craft Australian Gin and Fitch and Leedes Grapefruit Tonic. These cakes were amazing, with Gin and Tonic Buttercream and G & T Grapefruit Drizzle.


You can make your own boozy bake https://www.gindex.com.au/blogs/blog/world-gin-day-gin-and-tonic-cake
The Gin Birds are transforming the way Aussies drink gin and help get their hands on good gin, all whilst helping Australia's Distiller Community, because guess what they are an awesome talented bunch!


The Gin Birds run an Australian Gin Subscription introducing Aussies to some of the best Gins in the world produced by Australia's own local distillers as well as the launch of Gindex the first online gin megastore. This week they launched GinNation, the first Australian Craft Consumer Gin Awards.